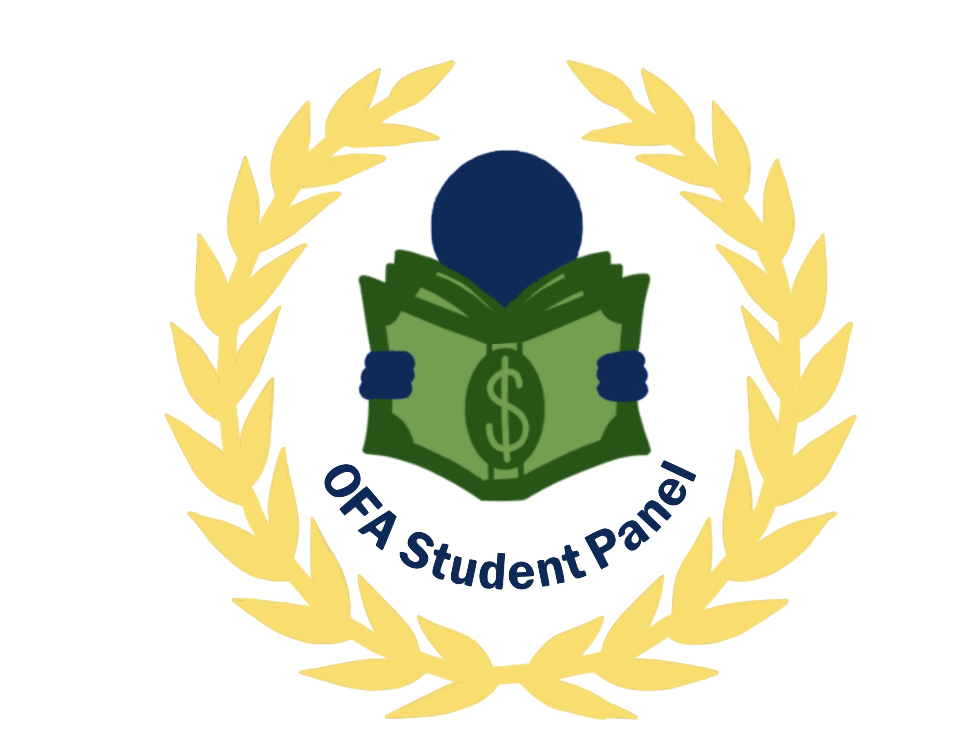 Office of Financial Aid Student Panel
Mission:
The purpose of the Student Panel of the Office of Financial Aid shall be to promote financial fluency amongst Emory students creating a support system that will promote financial wellness. The objectives of the student panel are as follows: to provide workshop opportunities, connect students with staff, faculty, and alumni and other resources needed to further financial fluency, and to serve as a liaison between Financial Aid Advisors and Emory students.
Vision:
To educate students on how to take control of their finances, while providing a holistic understanding of financial wellness through student-centered advocacy, partnership and service.
Meet the Panel
Anna Lindquist (Ox 20) is a fourth-year student majoring in English and Creative Writing and minoring in Ethics. Her hometown is St. Louis, Missouri. She was involved with the theater and photography club on the Oxford campus. This is Anna's third year helping with Financial Literacy. She manages social media accounts and branding. Anna enjoys being able to communicate financial wellness through social media. Her favorite part about working in the office is how much autonomy she gets as a student worker.
Ben Damon
is an Austin, Texas native and a first-year student at Oxford College. He is considering double majoring in Philosophy, Politics, and Law and Business, but at heart, he is undecided. Ben is looking forward to being able to elevate and promote messages surrounding financial literacy across all of Emory, particularly with an emphasis on accessibility within the Oxford community. He is involved with the Emory Wheel and is part of the Oxford Research Scholars Program. In his free time, he can be found biking, reading, or kicking back to the latest episode of The Daily.
Treasure Welle
is a proud New Yorker and a second-year student currently double majoring in Spanish and philosophy, politics, and law. She is the chair of the Political Action Committee of the NAACP at Emory, a tutor at the Emory Writing Center, and a research assistant through Emory's SIRE program. Treasure was motivated to apply for this job because she believes in the importance of financial literacy. As a college student, learning skills like money management and understanding documents like the FAFSA has become increasingly important and she wants to help others gain the skills they need to become educated, financially responsible adults.
Rosseirys De La Rosa (Ro) is a fourth-year student currently majoring in Anthropology and Human Biology with a minor in African American Studies. She has been working in the Office of Financial Aid since her first year and her favorite thing about being in the office is being able to make financial aid more accessible to her peers. Ro says, "There's this idea that the Office of Financial Aid is terrifying when really everyone that works there is super nice. My goal is to be a friendly face people see and help others feel less nervous when having to go to the OFA. I love what I do, and I hope to be helpful! If you need anything at all, please feel free to reach out!" She is currently the President of the Association of Caribbean Students and Educators (ACES) and the Vice President of Black and Latinx in Stem (BLIS). She is a mentor through the MORE and 1915 Scholars program. Ro is also the senior undergraduate in her research lab.
Khayriddin Muradov (OX '23) is a first-year student on a pre-BBA track planning to major in Finance. He is fluent in three languages, which are Uzbek, Russian, and English. Since middle school he has expressed a significant interest in personal and corporate finance, investments, and portfolio management. In high school, Khayriddin was actively involved in DECA business club where he learned more about financial literacy. His personal interests and hobbies include chess, martial arts, basketball, and reading. He looks forward to encouraging Emory students to make smarter financial decisions and is always open to helping others with the process.
Mei Li Hart is majoring in Finance. She has enjoyed interning for a local non-profit assisting with their social media and outreach team. She is a native of MA, and greatly enjoys watching the Patriots and playing soccer. She is very excited to help expand the Financial Literacy program to help all students - particularly those who come from low-income. Mei Li is a member of the Oxford women's soccer team.
Michael Zhang is a second-year transfer student from Los Angeles, California. He is planning on pursuing a double major in Business and Industrial Engineering at Georgia Tech. This will be his first year with the financial aid student panel and he looks forward to working with all the students at Emory. Outside of school and work he enjoys the outdoors, playing golf, and watching TV shows. His favorite show is The Office, and he has watched it over a dozen times. He is excited to utilize his finance and communication skills to increase financial literacy in college. He also looks forward to working with a diverse and talented group of students to create a meaningful experience for all.
Sumaya Beckles is a second-year student majoring in Biology with a minor in Sociology on the Pre-Med track. Her hometown is New York City, but she currently lives in Hackensack, New Jersey. She is an Emory Reads tutor, a second-year representative for Black and Latinx in Stem, and a member of Black is Gold. This is her first year working with Financial Literacy, and her main project will be working on the Student Panel blog. She's looking forward to helping students on campus learn more about their own financial aid and general money skills so that all students can become financially educated and responsible.